Custom Jewelry Design Services Available Today at Golden Nugget Jewelers
Committed to helping their customers realize their fine jewelry dreams, the skilled jewelry making staff at Golden Nugget Jewelers is proud to offer an array of custom jewelry design services, in their state-of-the-art Philadelphia, PA showroom. Known as "Where Philly Gets Engaged" the skilled jewelry making staff at Golden Nugget Jewelers utilizes only the most innovative methods of fine jewelry drafting and design, including advanced computer-aided design (CAD) techniques. With years of experience, Golden Nugget's custom design team is capable of creating an enormous variety of one-of-a-kind engagement rings and wedding rings, as well as an array of stunning necklaces, bracelets, earrings, and chic fashion rings.
The Custom Jewelry Design Process
Putting the customer first, the first step in any custom jewelry design at Golden Nugget Jewelers is to sit down, listen to the expectations of the client, and to create a working draft of the design. No matter whether your jewelry idea is fully realized, or still in its early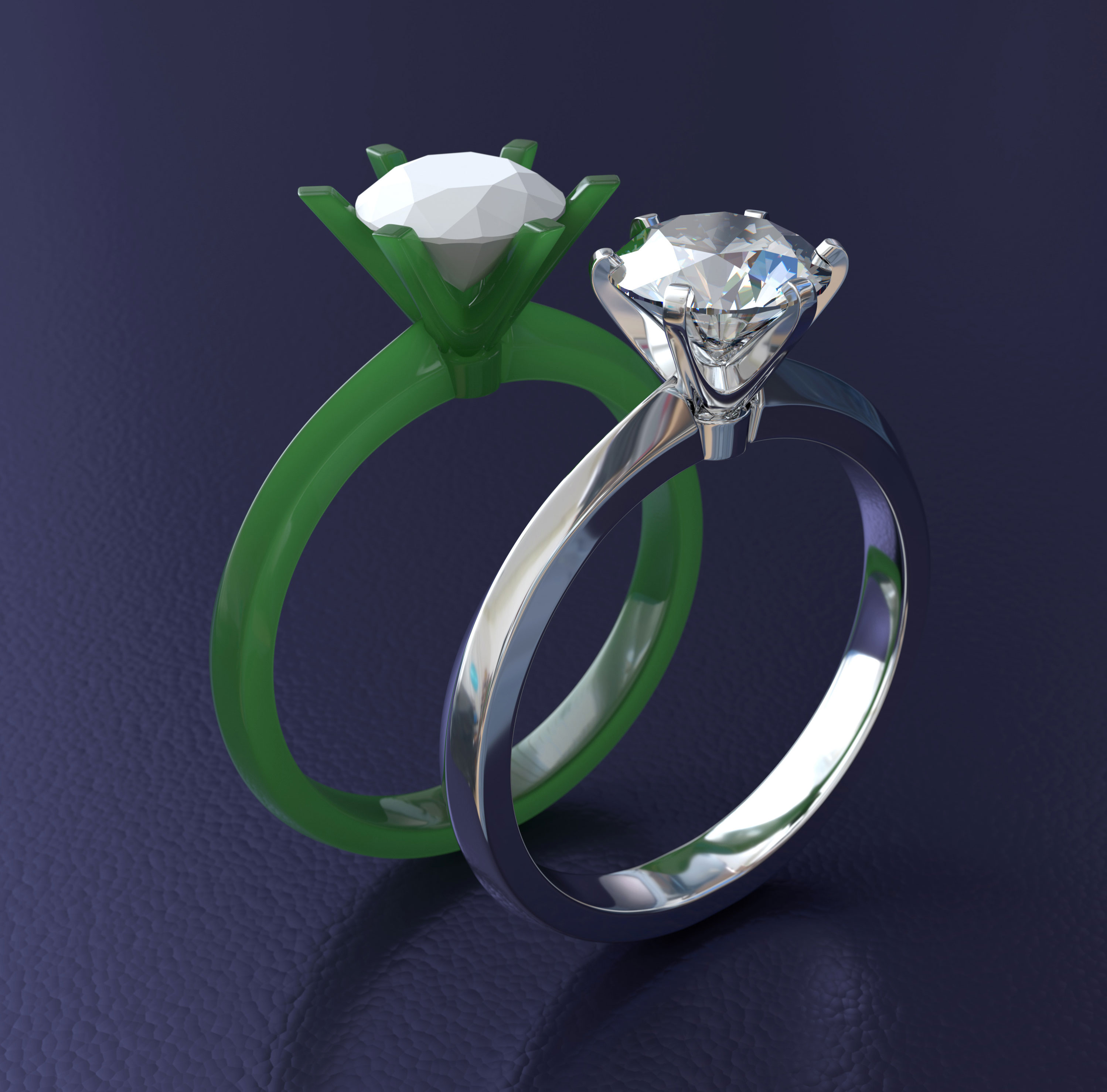 stages, the jewelry making artisans at Golden Nugget Jewelers are able help. Next, an experienced CAD designer will create an outline of your design. From this CAD outline, you will be able to inspect your custom design, ensuring that every inch is to up to your expectations. From this outline a model will be made, and then it's just a quick process of forming, shaping, and adorning with diamonds or gemstones. Lastly, after a comprehensive final inspection by one of Golden Nugget's jewelry experts, you will be able to see your custom jewelry design in all its splendid and brilliant reality. All in all, the custom design at Golden Nugget Jewelers takes from between four to nine weeks, a small time to wait for an eternity of custom jewelry enjoyment and satisfaction.