Golden Nugget Jewelers, Philadelphia's premier fine jewelry store, will be hosting its annual "All Tacori Weekend" jewelry event from April 20 to April 22, 2018. During this weekend only, shoppers can browse Tacori's entire engagement ring and wedding band selection in person at the Chestnut Street showroom.
In addition to seeing Tacori's esteemed collection, Golden Nugget Jewelers will also offer exclusive pricing for those who attend the April event. Customers can anticipate special Tacori gifts with their purchase, as well as engagement ring and diamond package deals that will last through the weekend.
The Tacori brand, first popularized by the engagement ring designs featured on the Bachelor TV series, specializes in contemporary and relaxed bridal jewelry for the modern bride. Their signature Crescent half moon design, found on the inner face of almost every ring band, gives each creation a unique look that is exclusive to the Los Angeles designer.
Some popular Tacori engagement ring collections that will be on display at Golden Nugget Jewelers include the lace-like vintage Dantela collection, the Starlit collection with tiny constellation crescent details lining the band, and the romance of the Ribbon collection. In total the Philadelphia jewelry retailer will have thousands of designer Tacori engagement rings and wedding bands on display, alongside plenty of GIA-certified loose diamonds.
Because Golden Nugget Jewelers is a Platinum Tacori dealer, the retailer already offers one of the most extensive selections of Tacori pieces in the greater Philadelphia area. However, from April 20th to April 22nd, shoppers can examine and try on any Tacori piece in person before making a decision on their one-of-a-kind treasure. For those looking for reasonably priced bridal sets, make sure to ask about the jeweler's flexible payment plans as well as their interest-free financing.
To participate in all of the savings taking place that weekend, call Golden Nugget Jewelers at (215) 925-2777 or email them at info@goldennuggetjewelry.com to set up an appointment.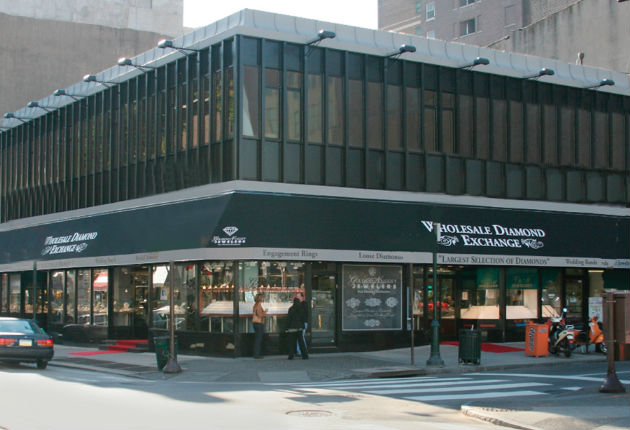 About Golden Nugget Jewelers
Located at the corner of 8th and Chestnut Street in the historic "Jeweler's Row" section of Philadelphia, Golden Nugget Jewelers is a retailer of fine jewelry items including, loose diamonds, wedding bands, engagement rings, and fashion jewelry, all from an array of popular contemporary jewelry designers.
Since its foundation in 1987, the family-owned and operated Golden Nugget Jewelers has been known as 'Where Philly Gets Engaged', and is one of the largest jewelry retailers in the greater Philadelphia area. For questions about products and inventory, as well as custom jewelry and corporate partnerships, visit Goldennuggetjewelry.com or call (215) 925-2777 for more information.
(Source: Newswire)