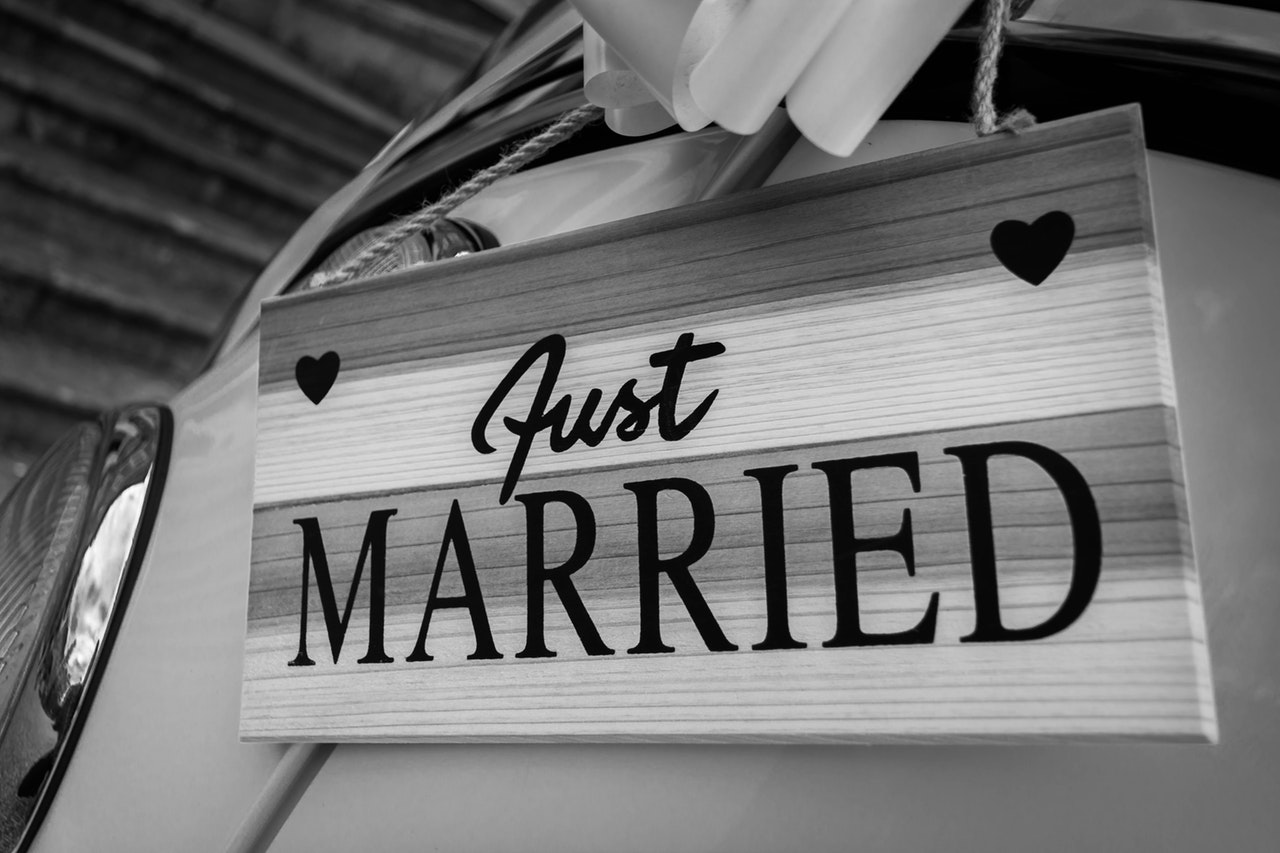 What is ArtCarved?
Leading bridal and fashion jewelry designer with over 150 years in the jewelry making business, ArtCarved has been leading the way in engagement and wedding ring design for years. This designer has been changing the game since 1850 when J.R. Wood & Sons launched this long-established brand with their first diamond engagement ring, the Victoria. Through the years they continued to innovate, even crafting the first seamless wedding band, changing the way wedding bands are looked at today. ArtCarved has continued to thrive as many others have come and gone. At Golden Nugget Jewelers, you carry some of the hottest ArtCarved jewelry pieces available today.

Timeless Designs in the Classic Collection
The Classic Collection contains engagement rings that harken back to their classic designs of the past that seem to always be in style. These simple and traditional bands have continued to wow and awe fiancés to be for a long time. The ArtCarved Classic 31-V696ERW-E is just one example of how simple designs can speak as loud as any other engagement ring, while rings like the Classic 31-V332ERW adds a bit more bling with diamonds going down the ring in a half-way continuity and a noticeable diamond studded halo setting. Their Classic Wedding Bands are just as highly touted as their Classic Engagement Rings. With the traditional Classic 31-V696W-L, pure metal band still leave a lasting mark on future brides and husbands, and diamond adorned wedding bands like the Classic 33-V9130R-L with pave set diamond stones gracefully adorning the band have been the exclamation point for many "I do's" for years.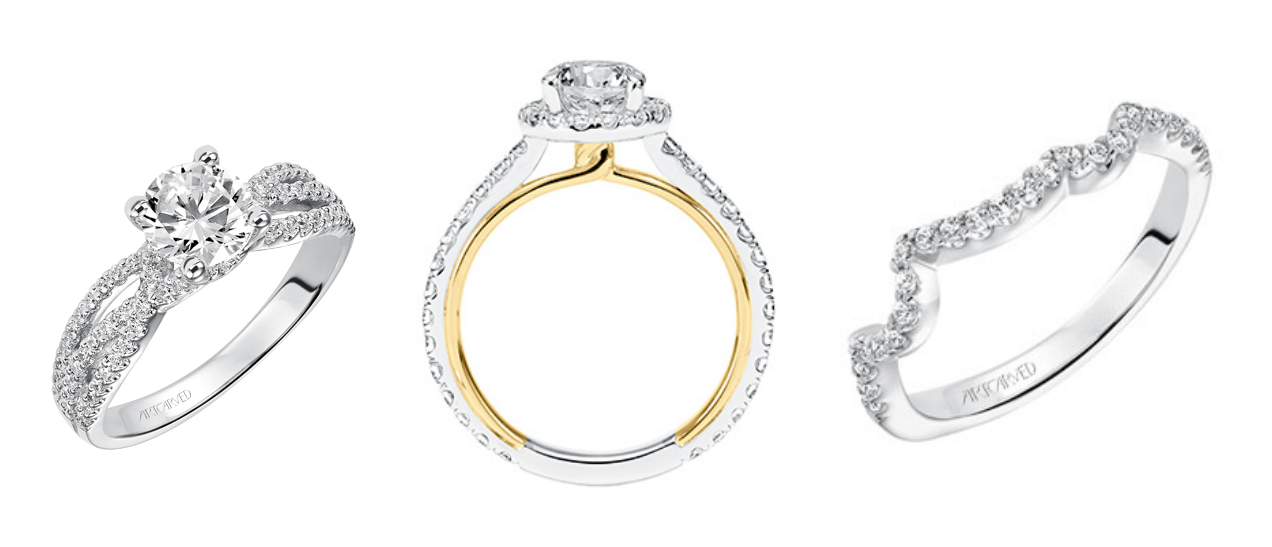 The Latest Designs in the Contemporary Collection
The Contemporary Collection boasts engagement rings and wedding bands inspired by today's hottest bridal styles. The Contemporary 31-V422ERW-E features a twisted like band, diamond adorned perfect for today's finest fashionistas. The Contemporary 31-V707ERA-E strikes passion with its use of multi-colored gold that any fiancé of today would love to show-off. The wedding bands in this luxurious collection also boasts the same fashion-forward designs in bands like the Contemporary 31-V655A-L with the same mixed metal and round diamonds placed along the band. While Contemporary 31-V600ERW-L uses uniquely shaped metal to memorialize the bond between you and the love of your life.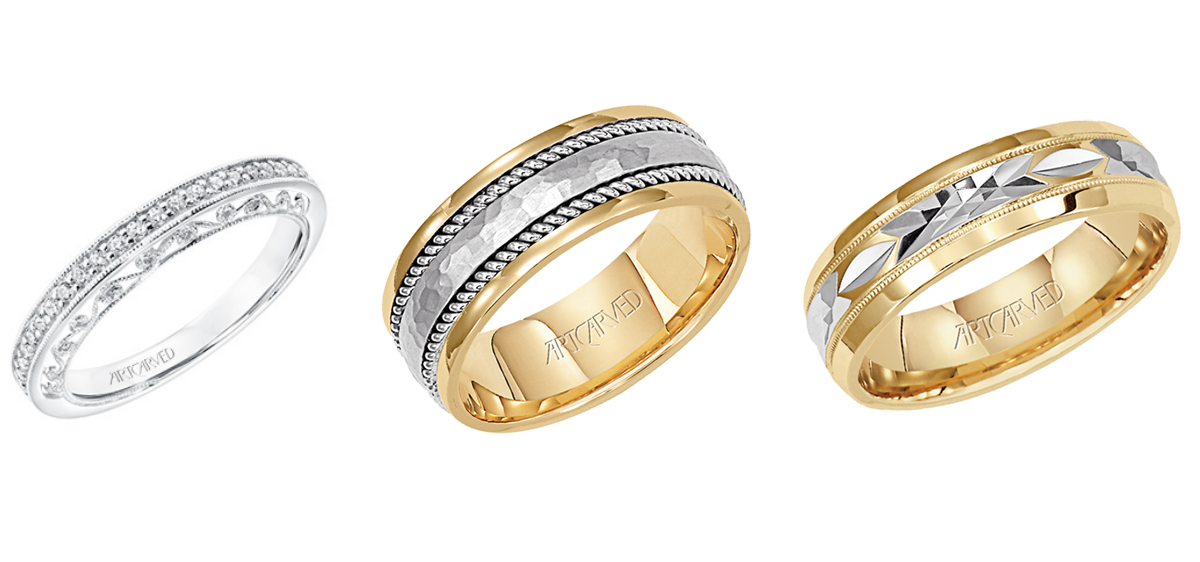 A Little Twist to the Traditional Design
Finally, the Vintage Collection from designer ArtCarved is highlighted by vintage designs with a little bit of a modern touch. Turning their classic designs into something with a little bit of modern flavor and more up-to-date looks. The Vintage 31-V730W-L has intricate lace designs along the side of the ring, and the round diamonds that are going around the band give this ring a bright glow all along the band. These additional bands follow this same trend, with the 11-WV5018-G using both mixed metal colors and a hammered design of silver metal. The 11-WV5435-G is another band in this collection that shows ArtCarved is continuing to craft rings that are revitalizing the beauty of today's wedding rings.
Golden Nugget is the Jewelry Store for ArtCarved
For all of today's hottest ArtCarved rings and many more come to Golden Nugget Jewelers "Where Philly Gets Engaged!". We are a high-end jewelry store in Philadelphia, Pennsylvania. We offer great financing options to make getting your ring easy. With today's hottest designers like ArtCarved, you are sure to find the perfect piece at our showroom. With over 30 years in the business we are sure to help you find the perfect ring. Come to our store and find your dream ring today!