The wedding band is not only an integral part of a wedding ceremony but of a relationship. While a wedding ceremony and reception is typically a day-long celebration of love and commitment, a wedding band is a lifelong symbol of the vows exchanged with your spouse. A physical representation of loyalty and devotion, your wedding band will become a special piece of you, as it reflects an extremely important partnership in your life. It is a traditional piece that has been represented throughout history.
At Golden Nugget Jewelers, our goal is to help you identify a band that signifies your relationship. This meaningful piece will likely go everywhere you go, becoming a permanent part of your external appearance. Every relationship is different and we want to find what's at the core of yours. Carrying a multitude of designers, collections, and styles, we're confident we can help you find a women's wedding band that fits!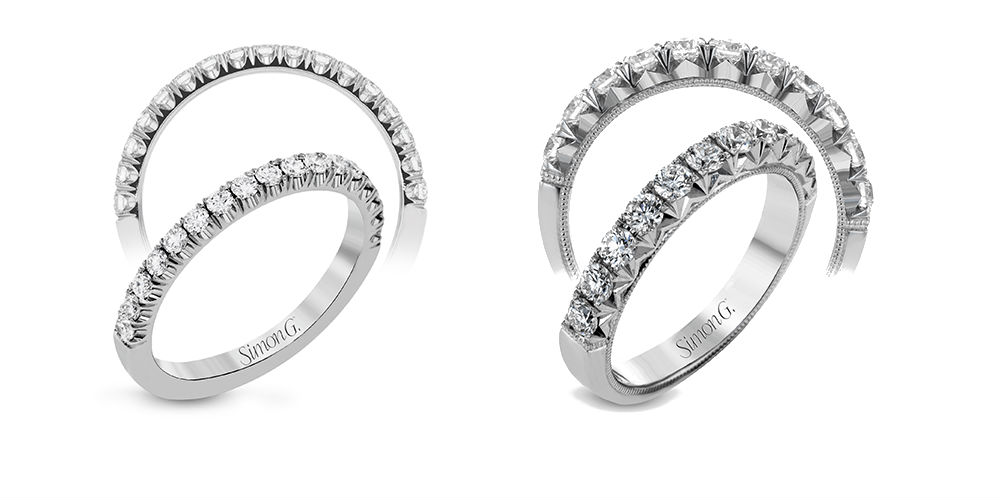 Simon G
Simon G's Modern Enchantment Collection is an adventurous take on the classic wedding band. These multi-colored rings offer an enchanted feel with diamonds varying in size and color and different metal settings. The wedding band Passion Collection is far more tame, but offers ageless wedding bands that perfectly compliment engagement rings of all kinds. The rings in this collection are thinner and more traditional.

Tacori
Tacori's Wedding Band Ribbon Collection offers a nice change from the thin, simple band, but maintains the same elegance. The Wedding Band Ribbon Collection boasts grooved bands that add a nice variation when paired with the engagement ring. The vintage and milgrain bands in the Royalt Collection feature round stones in pave settings designed with platinum, white and yellow 18k gold.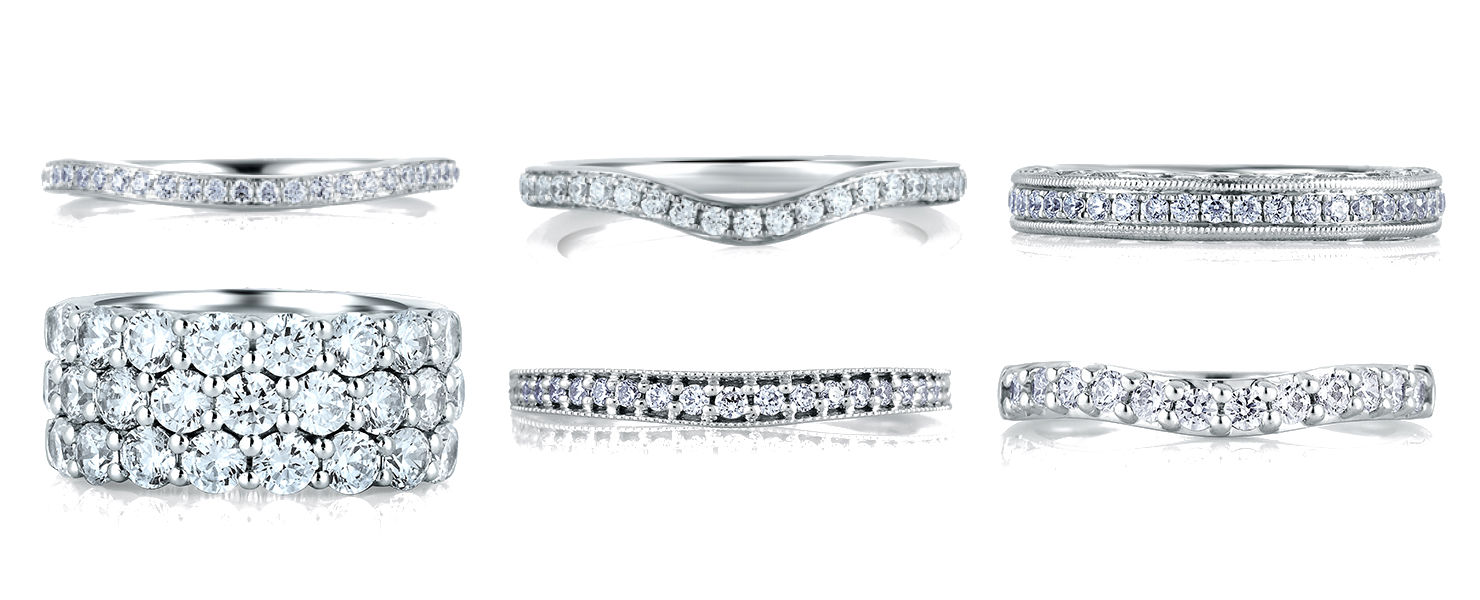 A. Jaffe
A. Jaffe's wedding bands are absolutely stunning. The Wedding Band Seasons of Love Collection is an absolute show-stopper. These exuberant rings are thick and full of brilliant diamonds. The Wedding Band Art Deco Collection is aesthetically pleasing in the purest way. This collection is smooth and captures the variation that many desire without straying too far away from the classic wedding band.
While the engagement ring is typically the main focus for women, the wedding band is the finishing touch that completes the set. An engagement ring symbolizes the beginning of a journey towards marriage, and a wedding band marks the day when this journey officially begins and becomes a reality. The wedding band is special in a way that can't be described in words. At Golden Nugget Jewelers, we don't want to sell you the perfect wedding band; we want you to find what feels right. Like love, when you find the right band, you'll just know.