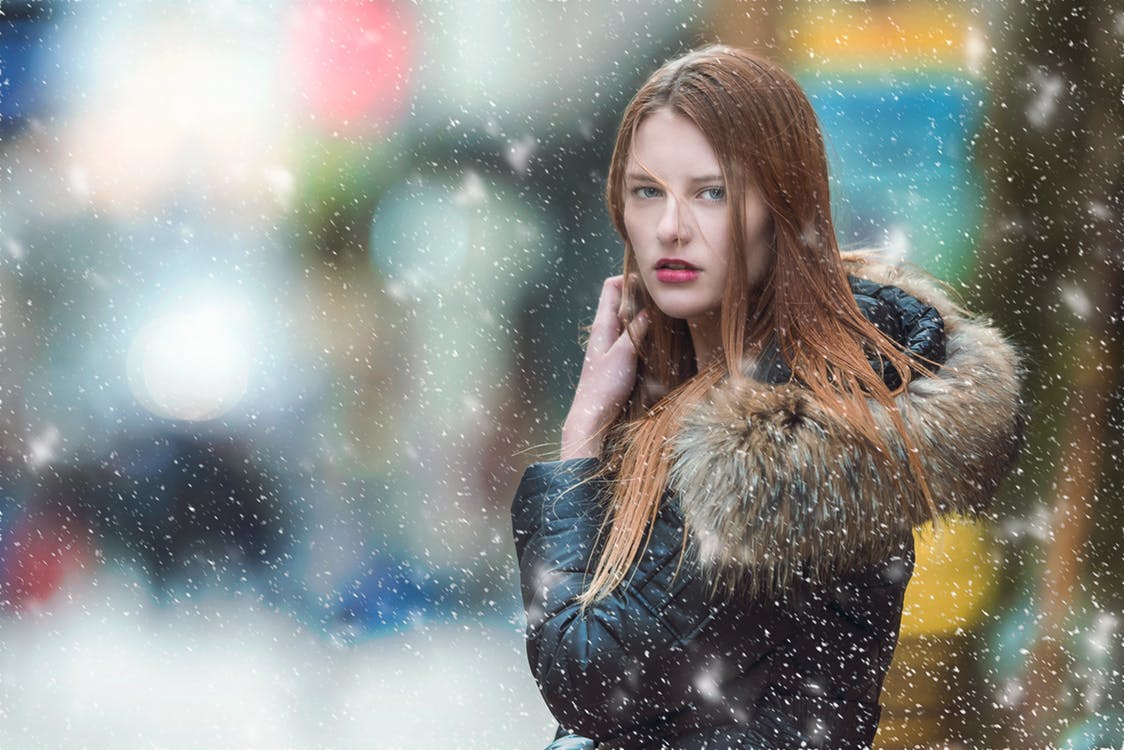 Winter fashion jewelry ranges from powerful and bold rings to colorful and large earrings. With so many layers to keep yourself warm, you've got to get creative to accessorize and show off your personal style. Winter fashion jewelry includes earrings, rings, bracelets, necklaces, and more. Whether you're going to a luxurious gala event or heading to dinner with friends, these winter fashion jewelry picks can help you mix and match during the holidays and bring in the new year in style. Take a look at these fashionable winter trends choices, we've assembled.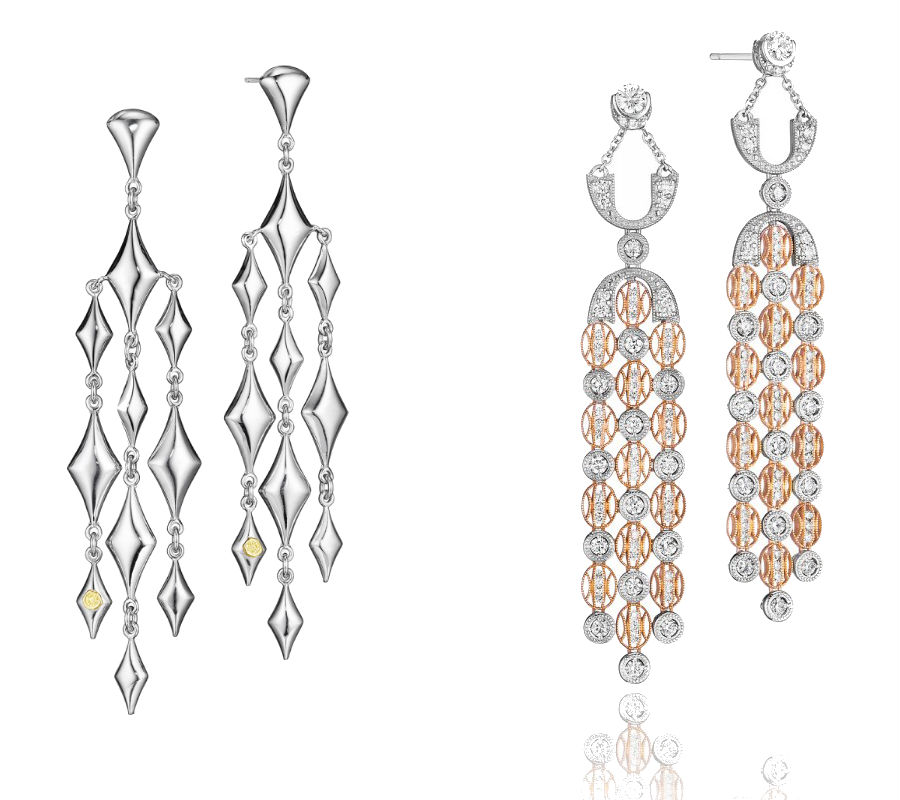 Chandelier Earrings
Chandelier earrings can frame your complexion to give you an elegant and feminine frame. During the winter holidays, bring out that unexpected flair with these winter-appropriate jewelries. The Tacori Earring Vault FE012 is truly a spectacular winter fashion statement. Made by the talented Design Team at Tacori, they feature rare diamonds and gemstones and one-of-a-kind designs. The red carpet-ready tassel earring is up-to-the-minute with the latest trendy looks. Beautiful white gold accents frame the brilliant diamonds that create a waterfall effect for a classy look. The Tacori Earring City Lights SE175Y incorporates the glamour of old Hollywood with colorful chandelier earrings. These earrings resemble silver shaped drops of rain cascading and reflecting light for a breathtaking sparkle.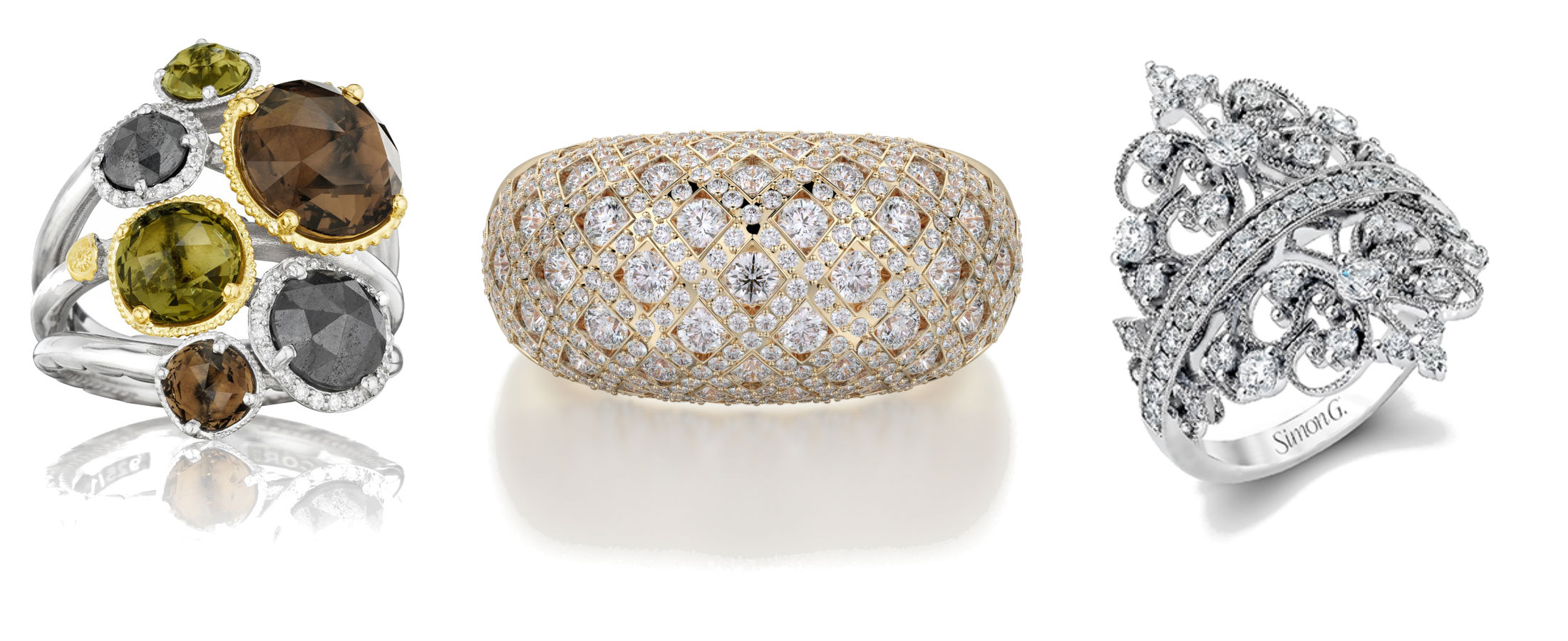 Statement Rings
Statement fashion rings shine through all those layers of holiday clothing. Stand out with this Tacori Fashion Ring Midnight Suns SR144101732 as it adopts a vintage milgrain style and features quartz, diamond, and hematite gemstones. These muted and earthy colors can showcase your discerning eye for fashion jewelry. The Michael M Fashion Ring F144 is a truly magnificent 14k white, yellow, or rose gold ring. Tiny round diamonds plate the surface of the ring creating a wonderful reflection of light coming from every angle. The Simon G Fashion Ring Vintage Explorer MR2389 is the ring for the one who wants to look like a queen. With a royal crown-looking design, it's the perfect ring to poke out from your winter coat.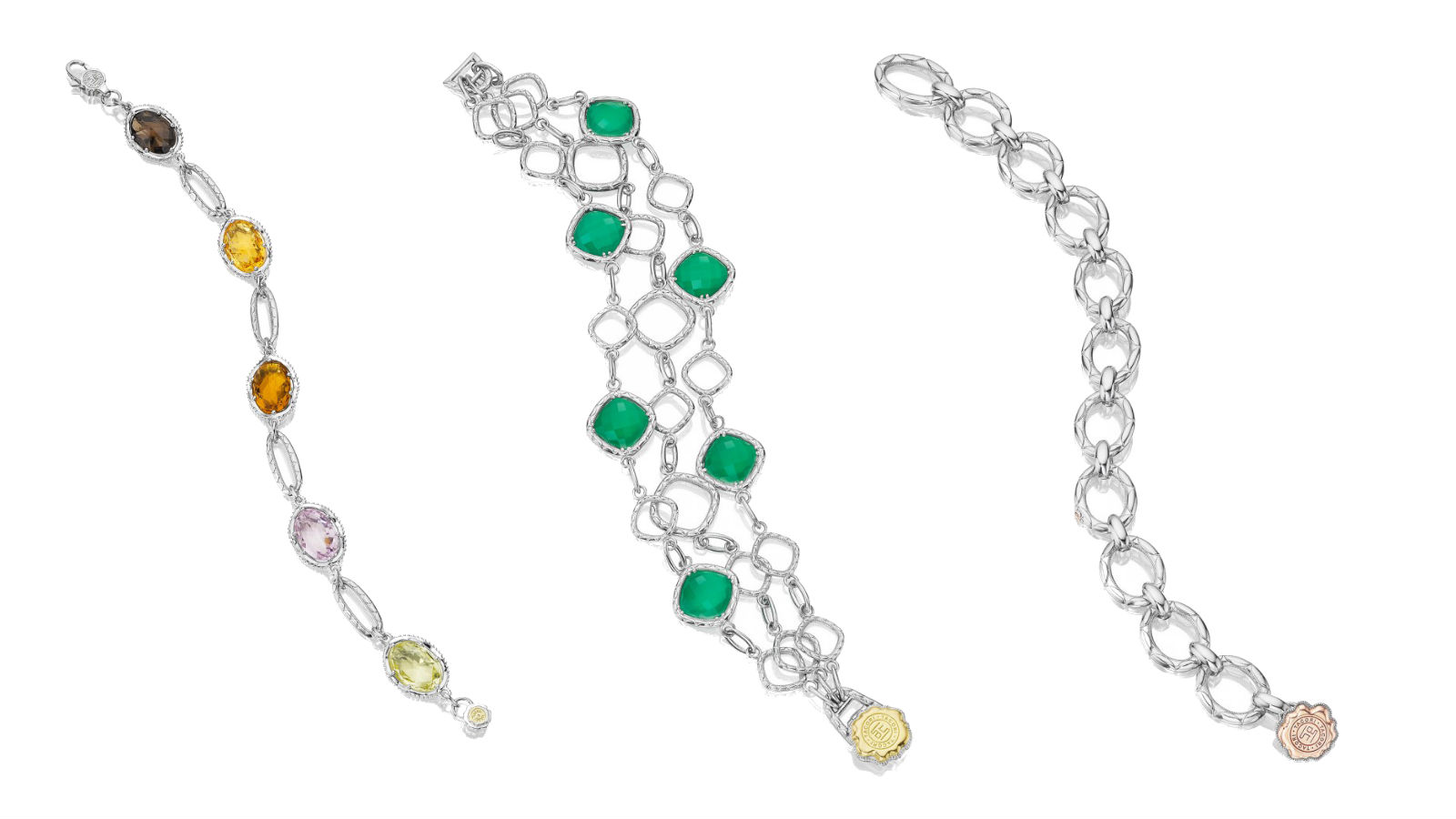 Chain-Link Bracelets
Chain-link bracelets can be statement pieces due to their commanding presence and often colorful gemstones. The Tacori Color Medley SB105 features citrine, quartz, and amethyst stones in sophisticated oval shapes. A standard chain completes this chain-link bracelet that'll look good with any holiday outfit. This colorful bracelet goes perfect with the fall/winter themes of merriness and cheer. The Tacori Bracelet Onyx Envy SB11527 chain-link bracelet features a glamorous and glitzy emerald green stone sparkling throughout. For a more simplistic holiday look, opt for the Tacori Bracelet Lilac Blossoms SB102P that boasts a plain sterling silver, a perfect complement to a dark, white, or gray outfit.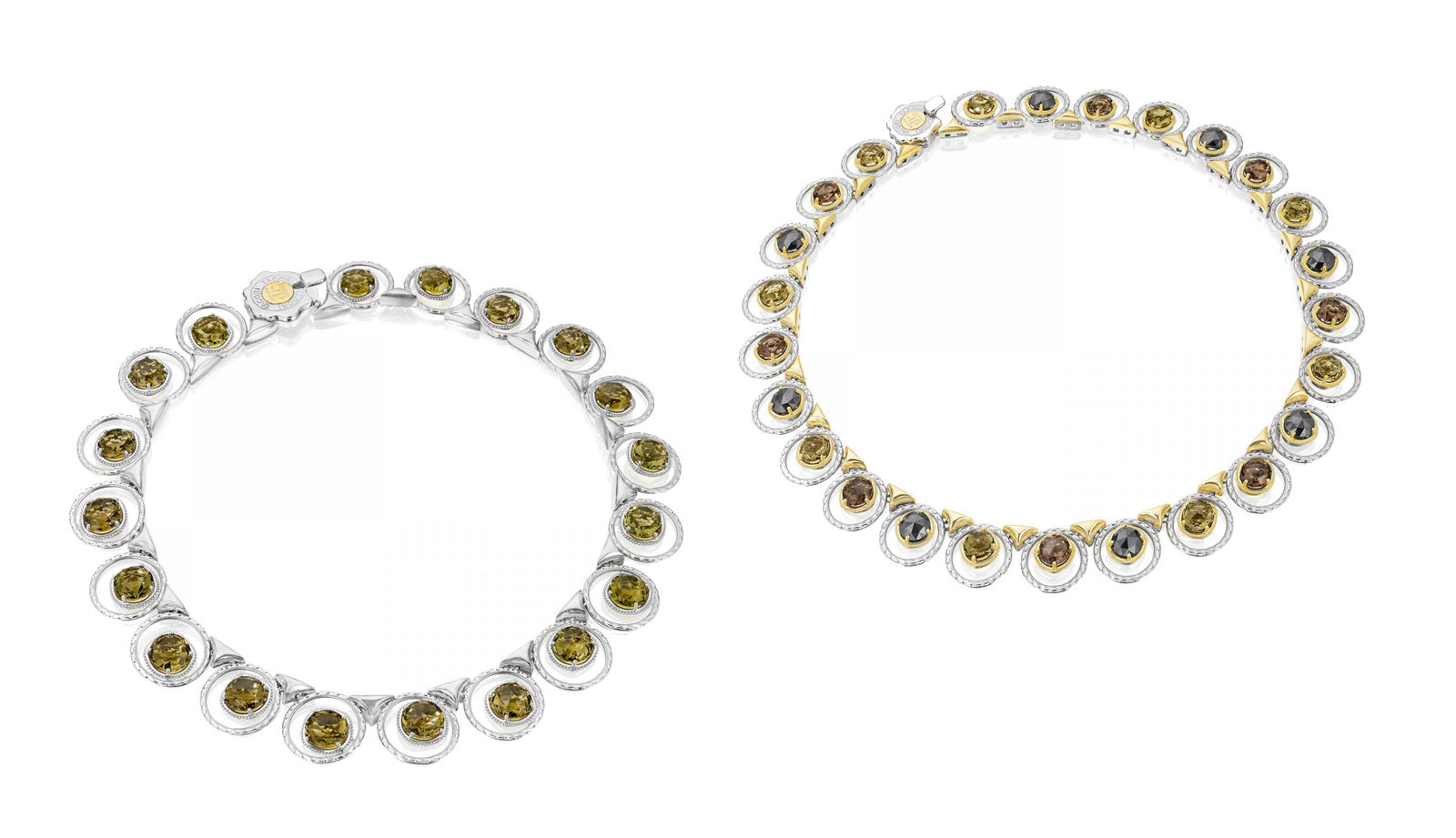 Chokers
Chokers can be wonderful additions to your winter fashion jewelry collection. Resting close to the neck, they can complement any fashionable jacket or any bohemian look. Chokers are versatile accessories that not only work well in winter, but dominate almost every other season, as well. This Tacori Necklace Vault SN15110 incorporate luxurious quartz gemstones on a prong setting which can complement any red, green, or other festive colored clothing. The Tacori Necklace Midnight Sun SN155Y101732 brings dark and romantic shades of smoky quartz to finalize your evening look. These choker looks can also be layered with other necklaces. Layering looks especially well when worn with a basic top.
All in all, winter jewelry is bolder and more creative than during any other season. From statement rings to large pendant pieces, winter fashion jewelry pulls out all the stops. The convergence of holiday cheer and the beginning of a new year, is enough reason to celebrate and improve your mood with colorful and eye-catching fashion jewelry.