As one of our most asked about designers and providers of exquisite bridal and fine jewelry, A. Jaffe is easily one of our most favorite designers. At Golden Nugget Jewelers, we love to share our knowledge with our Philadelphia, Pennsylvania friends and neighbors, so we've prepared a quick peek into the world of A. Jaffe.

History of A. Jaffe
New York-based A. Jaffe was founded by a young 26-year-old Abraham Jaffe in 1892. Using his passion for quality diamonds and his growing master jeweler experience, he built upon what became the epicenter for the jewelry industry in New York City with his designs for engagement rings and other fine jewelry.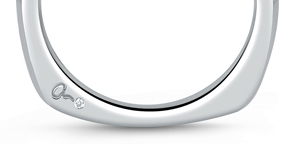 Signature Look
While shopping for your ideal A. Jaffe item, look for their signature shank. Exuding European elegance, A. Jaffe engagement rings are designed with a soft and subtle squaring of the shank to maximize comfort and minimize twisting. You'll have a hard time finding other rings with the same level of comfort and beauty.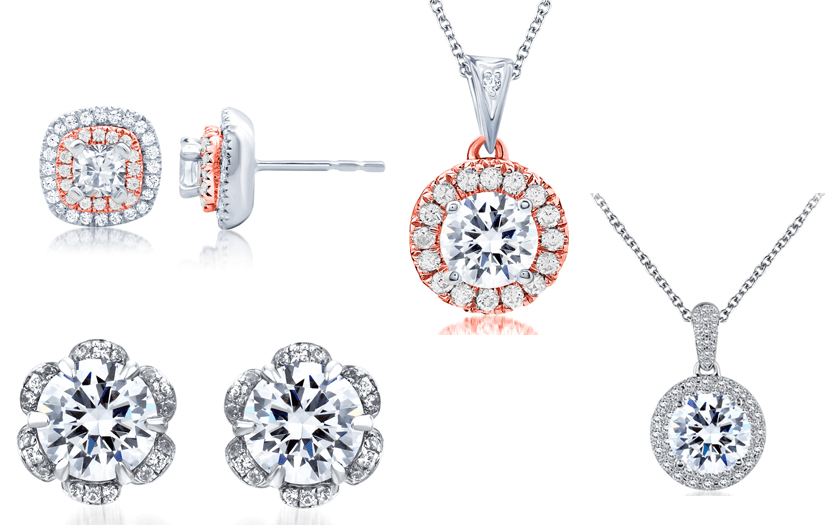 A. Jaffe Fine Jewelry
At Golden Nugget Jewelers, our selection of A. Jaffe fine jewelry continually proves why A. Jaffe remains a leader in the jewelry industry. Our selection of women's jewelry includes a dazzling array of earrings and necklaces.
From A. Jaffe, a beautiful line of luxury necklaces including the stunners in their Art Deco, Seasons of Love, and Classics. Necklaces in A. Jaffe's collections come in 18-karat white gold and rose gold and feature halo and solitaire settings.
Also available today at our Philadelphia showroom, are the Seasons of Love and Art Deco lines of earrings. The ever-popular A. Jaffe, bring the greater Philly area a selection of elegant studs also available in white and rose golds some including handsome halo settings.
Bridal Jewelry
From the master craftsman at A. Jaffe, a gorgeous selection of highly-lauded engagement rings and both men's and women's wedding bands.
With breathtaking designs and awe-inspiring settings, A. Jaffe engagement rings are unparalleled. Their collections are some of the most asked about in our galleries and some of our most favorite to show! Popular collections include their Art Deco, Classics, Metropolitan, Quilted Collection, and their Seasons of Love.
Fall in love with any one of A. Jaffe's engagement rings. From vintage to modern and everywhere in between, A. Jaffe engagement rings are so mesmerizing that selecting from their enormous array of diamond stunners, is next to impossible.

For the traditional gal, consider their Classics and Art Deco collections. Rings in these collections are crafted using time-honored designs infused with the A. Jaffe touch. And while they may be inspired by traditional design, they are anything but plain. Art Deco and Classics engagement rings are the epitome of elegance. Rings come in solitaires of all shapes and are elegantly crafted with both traditional plain bands and exuberant, beautifully embellished bands.

For the hip, modern gal, check out the Metropolitan collection. Engagement rings in the Metropolitan boldly showcase some of the most awe-inducing center stones and band settings including multiple halos, split bands, and several pave bands.
Last, free-spirits and sweet brides alike can enjoy selections from both the Quilted Collection and the Seasons of Love collections. The Seasons of Love and Quilted collection both feature halos of unmatched beauty. Inspired by the delicacy in a couple's affection, the floral and weaved halos in these collections are unique to A. Jaffe.
Wedding Bands

Prepared to meet the demands for Philadelphia's growing need for wedding bands, at Golden Nugget Jewelers, we carry an extensive collection of men's and women's wedding bands.
For men, we carry charming designs from A. Jaffe's Art Deco, Classics, and Metropolitan collection and for women, illustrious designs are found among A. Jaffe's Art Deco, Classics, Metropolitan, Quilted Collection, and Seasons of Love collections. Each collection contains rings with characteristics unique to A. Jaffe and their lines.

Couples can shop together from like collections for matching wedding bands or they can shop individually for design preferences. Whatever guests are looking for, it is likely that our showroom carries the perfect A. Jaffe item!
Shop With Us!
With over 30 years in the jewelry business, we at Golden Nugget Jewelers are proud to service the greater Philadelphia area with quality engagement rings, wedding bands, and fine jewelry such as necklaces, bracelets, earrings, and fashion rings including the many stunners from A. Jaffe.
For more information on any of the items featured here, or for more information on bridal and fine jewelry available at Golden Nugget Jewelers, visit our "Contact Us" page to schedule an appointment with one of our jewelry specialists, call us at 800.905.9794, or better yet visit our wonderful Philadelphia, Pennsylvania showroom to see the gorgeous selections for yourself!